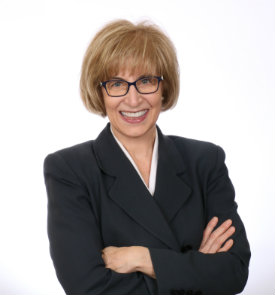 Sheri Foley Allen
Sheri values, above all else, the moral compass - she is committed to working ethically & with compassion. Her motto is "Do Right & Do Good".
As the team leader, Sheri is the lead marketing specialist with over 25 years in document production, report and business development, proposal management, marketing design and implementation, and editorial experience in the area of print and online communication. Since 1995, she has been a member of the prestigious realtor "Million Dollar Club" and was honored as a "Lifetime Top Producer" in 2005. Her number 1 goal is providing customer service excellence by clearly and concisely communicating the listing or buying processes, market conditions, listing and sales methodologies, and appropriate advertising venues. Sheri graduated in 1981 from the University of Maine Summa Cum Laude as the class Salutatorian with a BS degree in English Education and a minor in Creative and Technical writing. After college, she worked for several years as a classified advertising layout and design sales person and then taught English literature and creative/technical writing in junior high and high school until 1993 when she passed the real estate licensing exam in Virginia and launched her real estate career. It's been her dream to create a team that works selflessly together and is not concerned with egos.
She is a member of the National Association of Realtors (NAR), Virginia Association of Realtors (VAR), Prince William Association of Realtors (PWAR), and Metropolitan Regional Information System (MRIS). She is a short sale specialist & possesses extensive experience in advertising design, ad copy and layout, business development, customer service and care, and interior design and staging.
For fun, Sheri enjoys swimming, weight lifting and other gym activities, vintage VW beetles, reading, poetry & poetry writing, gourmet cooking, champagne, travel, gardening, staging properties, and spending time with her shelties, Liffey & Skye and her "rescue cats" Higgs Bosen and Loki.
Wes Sterns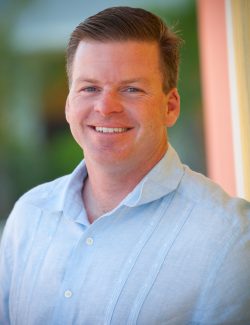 Wes has been selling homes since 1999. He has done it at an incredible pace with over 1900 home sales in just 20 years.
Regardless of the market conditions, real estate is moving in Northern Virginia. Wes gets his clients the best deals with superior service. Wes is a 3rd generation realtor. His grandfather started a real estate company upon his return from WWII Germany, and his father after service in Vietnam and 20 years in the DC Police department. Wes loves family and treats his clients like family! He was raised in Northern Virginia and grew up in Woodbridge, VA where he currently resides.
Wes loves to coach youth hockey and football, travel to the Caribbean, and help with the U.S. Naval Academy & Merchant Marine Academy on their Congressional Boards. He enjoys serving on the Board of Realtors and was President in 2010. He gives back to his community through charitable giving. Wes is licensed in Washington, D.C, Maryland and Virginia.
Karie Ann Short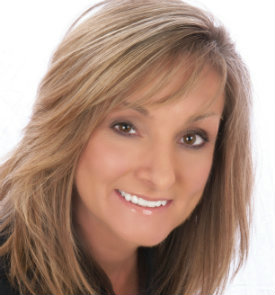 Karie Ann is our Design & Staging Consultant. She possesses design and staging certifications, and has been actively involved in design and sales since 1987.
She specializes in staging properties and instructs the team on the appropriate scale and size in each room, furniture placement, color coordination, de-cluttering, and accessorizing. For Karie, every transaction presents a unique opportunity to help clients prepare their home for sale or find a home of their dreams! Karie loves the challenge and excitement of the sales process and the satisfaction and fulfillment of "happy" clients!
Her hobbies include interior design, floral design, gardening, horses, dogs, golfing, outdoor activities, and motorcycles.
Susan Howe
Susan is our office manager and transaction coordinator. Client satisfaction is her number one goal! She is a customer service specialist with 19+ years experience in customer relations and office administration with expertise in marketing plans and mail advertisement. Susan graduated in 1984 from George Mason University with a degree in Computer Information Systems. She has worked as a Database Administrator and Marketing Specialist for both the military and small businesses. Her work experience and educational background make her uniquely qualified to manage the office and the team and to create solutions for every conceivable problem associated with listing and selling homes.
As the office "worker bee", she organizes and maintains the huge inventory of staging furniture and accessories, all files and appointments, office supplies, and marketing materials. Susan is the "little engine that can"! With her innate optimism and bright, cheery smile, Susan is always available to pitch in and help out any other team member or client. She has lived and worked in the Woodbridge area for over 40 years.
In her free time, Susan enjoys reading, cross stitching, dog training, and crossword puzzles.
Lesley Mitchell
Lesley is our Social Media and Marketing Specialist. She brightens our team with over 15 years experience helping customers homes sparkle with color. Over those years, Lesley not only completed Benjamin Moore's prestigious certification training program (paint and stain) but applied that knowledge helping families bring updated and modern color to their homes. In addition to formal color certifications, Lesley also has an interior design certificate and has helped customers' visions of their perfect home become reality. She possesses years of experience working as an onsite home decorating consultant helping with color choice, wallpaper, flooring, and overall home décor.
In her spare time, Lesley has a love of cooking, gardening, decorating, hiking and DIY tinkering.