Marketing Your Home
You have a home and you are ready to make a move. This means that you have to sell your current house. As your Real Estate professional team, it is our job to help you realize that dream. The Sheri Foley Allen Team provides you with a strategic marketing plan with proven approaches to get your home Noticed and Sold in the least amount of time.

Professional Photos
High Definition Resolution
Top-notch internet exposure is an absolute MUST to get buyers into your home. We use the best photographers in the industry to get the highest quality photos of your home. We insist on only the best for your home!
Professional Videos
Professional video is a great marketing tool. Our Zillow videos push your listing to the top in property searches. Drone videos allow buyers to see the beauty of your property and the special views it offers.

Brochures
Brochures are an integral part of marketing your home. We create a professional 6 in x 6 in brochure of your home, highlighting the best features. This is the perfect size to encourage buyers to take and it helps them remember your home.

Interactive Floor Plan
Click on the floor plan to view this feature.
Interactive floor plans allow buyers the ability to see your home room by room within the floor plan of your house. See the example below.

Property Website
Click on the photo to view the property website
We create a property website for your home with all of the professional photos that were taken. This can be shared with friends, family, and potential buyers.

Social Media Presence/Marketing
Your home will be listed on 1000's of websites including, Zillow, Realtor.com, Weichert.com, Redfin and Trulia. In addition, we will post your home on all of our Social Media sites to create a overall internet presence for your property.

Open Houses
Open Houses are an integral part of the marketing plan. They allow for groups of potential buyers to view your home. They are very effective in reaching out to neighbors and friends who know someone looking for a home in the neighborhood.

Print Marketing
Neighbors are often your biggest advocates when selling your home. They may have friends or family that want to live nearby. We send our Just Listed and Just Sold postcards to keep them informed about your neighborhood.
Look Who's Talking

3201 Culbreth Ct Woodbridge, VA 22192
We've purchased and sold quite a bit of real estate over the years, and no one has exceeded or even matched the results we got from Sheri. She personifies the true real estate professional. She left no detail unattended and her knowledge and experience was evident as she often anticipated what might be asked for us to do or provide before it was needed. It was a pleasure to work with her and we highly recommend Sheri to anyone selling or buying real estate.

6175 Rossiter Ct Manassas, VA 20112
Selling a home is one of life's more stressful experiences. Sheri Foley Allen's expertise, compassion and friendship smoothed out the bumps and paved the way to a successful closing. The house had a pending contract in approximately two days. Special thanks also to super members of her team – Susan, Karie and Ben. The administrative support was outstanding, the staging enhanced the house and the photographs were outstanding. Sheri will always have a special place in our hearts and we hope she will visit us and Jamie (the cat) in our new home. rclark

11826 Critton Ct Woodbridge, VA 22192
We interviewed five different agents, all of whom were excellent, but with Sheri we just clicked. It was a perfect match across the board. She guided us through the process and made selling our home as painless and enjoyable as it could be. She is the consummate professional and I highly recommend her. Watching her negotiate through a bidding war for our house was one of the most impressive professional acts that I've ever seen. My wife and I are happy to know her. J/M Jessee

13200 Windy Leaf Ct Woodbridge, VA 22192
Sheri and her team were wonderful to deal with. The sale of our house was smooth and easy. Her team brought furniture and accessories to stage our house and the pictures/brochure came out great. It looked like a model home. We got offers after the first day and by the end of the second day, we had 4 offers — all above asking price. We were able to close on our house in 30 days. We highly recommend Sheri as she is professional and knows her stuff. Susan T.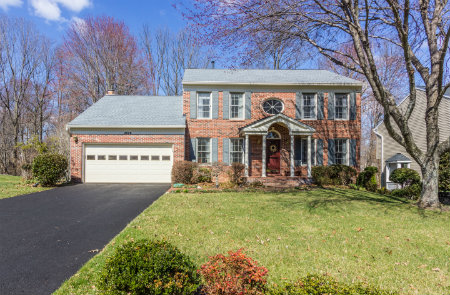 3626 Beaver Ford Rd Woodbridge, VA 22192
Sheri Foley Allen and her team assisted me in selling my home. They were wonderful, followed through on everything they said they would, and were always available to answer my questions and assist me. No negative surprises, lots of positive input. Sheri is the most professional and personable realtor I have ever worked with. You will be very happy with the results if you go with this realty team. Cheryl