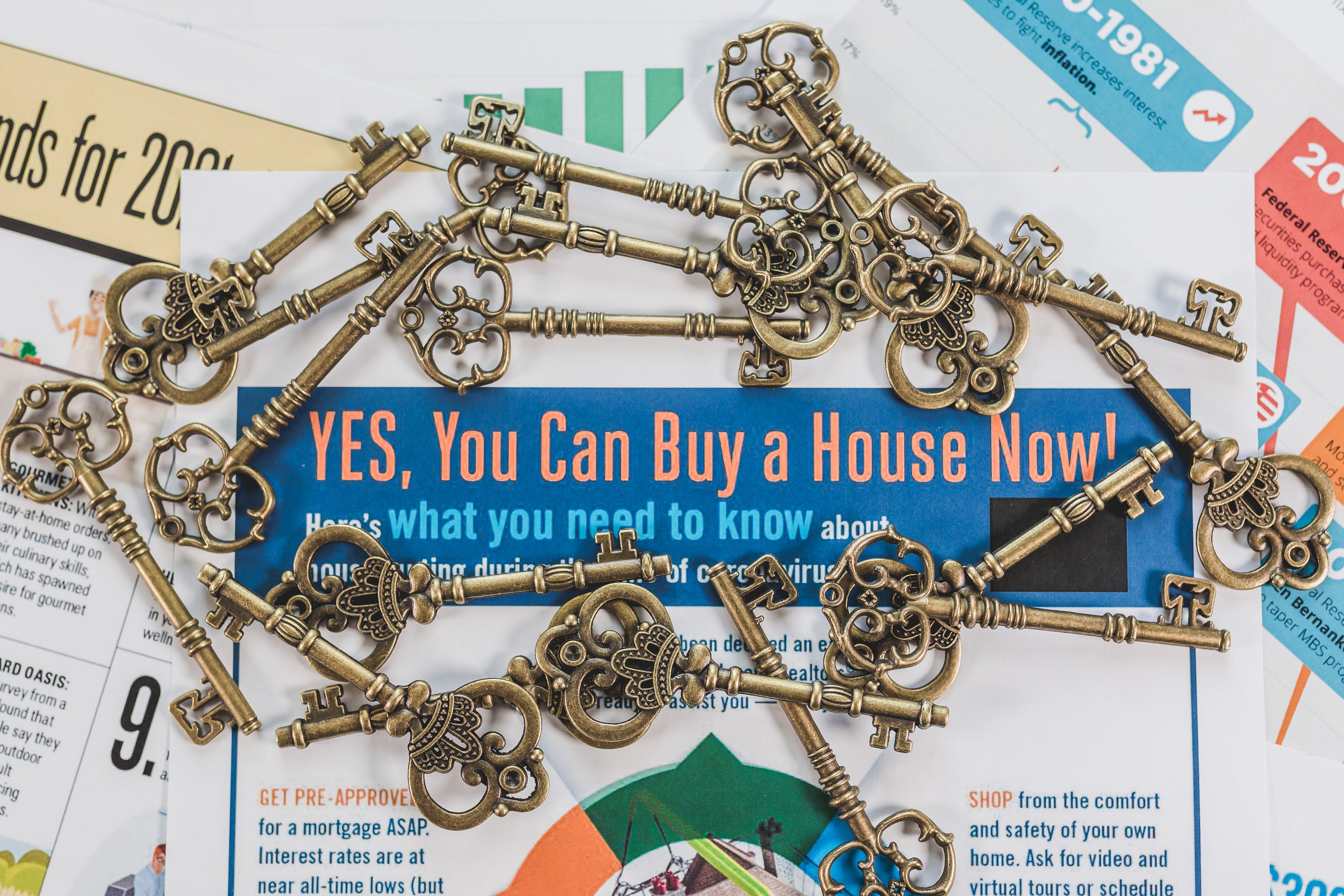 Buying your first home is a huge part of the American Dream — and is also a daunting, potentially overwhelming process. Here's how to get started and what to expect along the way.
What do you want to buy?
1. Consider the type of property
Condo? Apartment? Single-family home? New construction? Prefabricated? The list goes on.
2. Know where you want to go
Research the parts of town where you might be buying: talk to friends, join social media groups, etc.
3. Try to predict the neighborhood's future
Dig into future development plans so you know whether this area will remain a good fit for several years.
4. Spend the night in the area
Try to get a feel for how you like it 24/7, through an entire week if possible.
Money matters
5. Get some credit
Check your credit report for errors and correct them. Then start working to improve your score.
6. Go big on your down payment
Not every mortgage loan requires 20% down, but the more you can save up, the more you'll save long-term.
7. Consider your total monthly out-of-pocket amount
Taxes, insurance, and PMI will all be wrapped into one monthly mortgage payment.
8. Budget for other home buying costs
Closing costs, title insurance, inspections, appraisals, and other expenses can quickly add up.
9. Understand what you can afford and get pre-approved
Talk to a mortgage broker about your income and debt limitations, then get pre-approved for a loan.
Keep your eyes open while shopping
10. Ask HOA questions
HOAs aren't everywhere, but if you buy a house in an area with an HOA, you need to understand it.
11. Know what's fixable and what's not
Before you decide to take a hard pass on a place, know whether the things you hate about it are easily fixed.
12. Be aware of the market
If most buyers in the area are making offers over listing price, that's information you'll need to be competitive with your offer.
13. Figure out where you have room to negotiate
Timing, rent-back situations, and other concessions can sweeten the deal for the seller.
Take it to the finish line
14. Find a home you love
We're at the home stretch! Now you're ready to start seriously shopping — because you can make an offer immediately.
15. Make a competitive offer
A top real estate agent can help you determine where to hold firm and where to negotiate.
16. Appraisal and inspection
If you're getting a mortgage loan, the house will likely need to be both appraised (valued) and inspected before you can close.
17. Title search
A title company or attorney will look for any outstanding liens or ownership anomalies surrounding the home. (Consider purchasing title insurance.)
18. Underwriting
The mortgage loan (if you're getting one) will only be issued after all your documents have been underwritten; the underwriter looks for any issues with debts, taxes, etc.
19. Closing
Today is the day you get your keys! Bring a cashier's check or checks with your down payment and any other closing costs, and get ready to sign some paperwork. Congratulations!