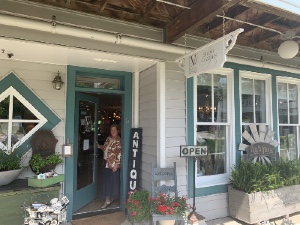 When you arrive at the front door of VanEch Studio, you know you are about to enter a special place. This shop has all the charm we know and love about Occoquan.
Once inside you have to pause to take it all in.
Fact is, you can get lost in beautiful vignettes throughout this store. Everything is so thoughtfully placed.
This is really a one stop shop of everything you need to make your home your own. And it comes with your own personal guide, Niki.
Niki and her staff definitely have a knack for style. Niki certainly knows great interior design. The store is a blend of design, DIY products, painted furniture, unique home décor, drapery, upholstery, workshops and more. Around each corner is a surprise to be had just waiting to go home with you. Or just visiting here may simply inspire you to create your own unique project or two.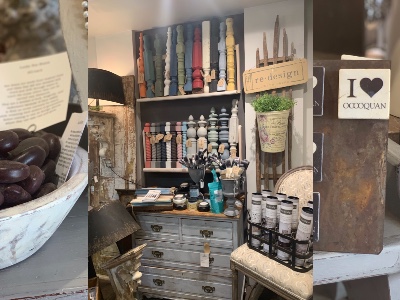 Niki's way to bring her idea to life was to create an experience. She certainly does this by working with her clients, figuring out what it is that they are really wanting to do, then applying all her formal education in interior design, her over twenty-three (23) years of experience and bringing all that value to match the expectations of each client personally. As she says, "Good interior design tells a story. Great interior design tells a story about you." Her goal is to help you tell your story.

We had a great visit with Niki. And of course, we could not resist taking something special home with us. Stop by and see Niki VanEch and her staff at VanEch Studios Occoquan Virginia.